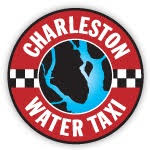 Charleston Water Taxi
Want to see some dolphins? Want to witness some historic sites from the water or see some of Charleston's most visited attractions? One boat does it all. Catch the Charleston Water Taxi for all your transportation and sightseeing needs. The water taxi links Mt. Pleasant (Patriots Point or Charleston Harbor Resort and Marina) and historic Downtown Charleston (Waterfront Park or Aquarium Wharf).

Grande Yachts Internationl
Grande Yachts International is a full-service marine dealership, yacht broker, and an authorized dealer for various premium new boating brands. Headquartered from our state of the art dealership in Grasonville, MD, Grande Yachts has strategically placed yachting centers in some of America's most prestigious yachting locales. From New York through the Carolinas to Southeast Florida we have grown our business with the belief that today's market is driven by consumers interested in purchasing premium brands from a dealership that can also deliver exceptional service beyond the purchase.
In today's market, you have many dealers and brands to choose from. At Grande Yachts we welcome the opportunity to demonstrate why our brands and our dealership is the right one for you.

Zimmerman Marine
From minor repairs to major refits, our entire organization is focused on providing excellent service. We assign a service coordinator to each boat, so that you have one point of contact. Your service coordinator keeps you informed about the status of your boat and the projected costs, and whenever possible we quote firm prices. Whether you own a 17 foot center console, or a 70 foot yacht it doesn't matter to us – it's how you care for your boat that determines if Zimmerman Marine is the boatyard for you.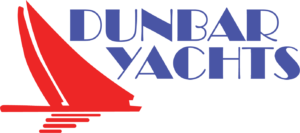 Dunbar Yachts
Established in 1970, we are the exclusive dealer for Jeanneau sailboats in South Carolina and Georgia and for Catalina Yachts for southeastern seaboard and inland lakes. We are unique in performing new boat commissioning in-house and bespoke customizations and we provide Dunbar Difference packages for new, brokerage, and service customers.
We are one of the only dealerships in the country able to take "trade-ins" and will consider any used boat against the purchase of a new yacht. Our trade-in customers avoid the brokerage commission, mooring fees and time delay involved in selling a used boat. Our relationships with our chosen finance houses enable us to make the dream of a new boat affordable.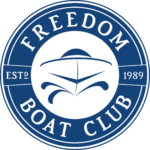 Freedom Boat Club
Boating couldn't get much easier than this! Reserve a boat on any of our reservation avenues and let the dockstaff know when to expect you. We'll have your boat gassed up, ready, and waiting for you. There's no need to worry about cleaning, maintenance, insurance, trailering, or storage – we take care of that so that you don't have to. Located in the Charleston Harbor, this club offers members so much to see and do! Sailing or cruising the harbor; anchoring at Morris or Capers Islands; or leisurely enjoying the intracoastal waterway are among the highlights for boaters. And don't miss history-rich National Parks like Fort Sumter and Fort Moultrie. Or the southern culture of impeccably preserved downtown Charleston, where you'll find museums, churches, the Battery, the city market, and handsome 18th century homes and plantations.